Cunnamulla Fella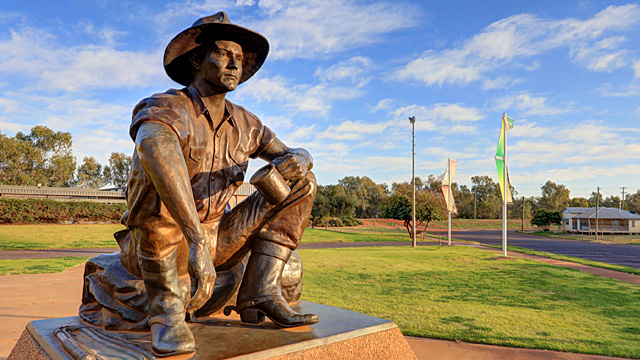 Paying tribute to the region's pastoral heritage, Aussie icon Slim Dusty often wandered the streets of Cunnamulla and popularised the tune, Cunnamulla Fella.
In tribute to the well-known outback song, the giant Cunnamulla Fella in the centre of town is hard to miss.
The Megafuana at Eulo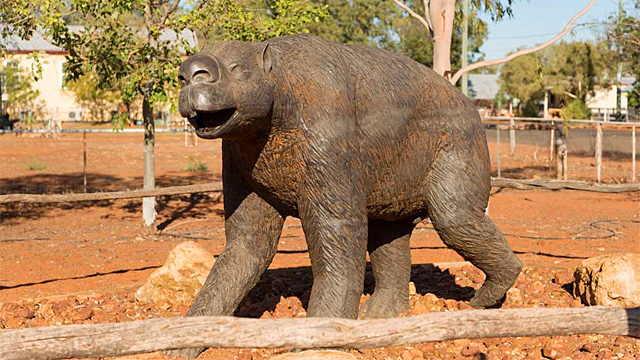 Ever wondered if the Australian bunyip was fact or fiction? It's said that the mythical creature may be a cultural memory of a Diprotodon, a species of Australian megafauna and the largest marsupial ever discovered. Guess what? If you're looking for one, you'll find their fossilised remains a short 69km trip up the road in Eulo.
Cunnamulla Fella Festival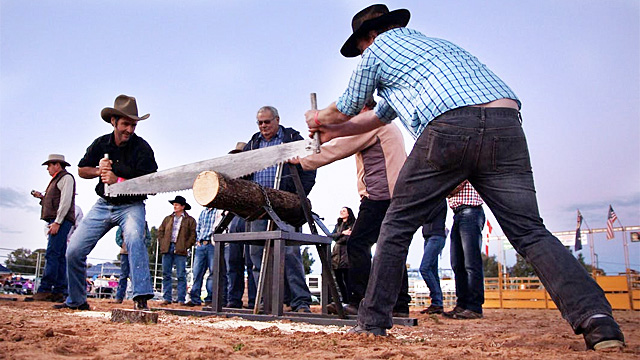 In August each year, cowboys, bull riders, shearers and stockmen herd to Cunnamulla for a weekend to celebrate outback spirit and heritage.
See how your bush skills scrub up in the Cunnamulla Fella Challenge which includes events in whip cracking, wool rolling and bull riding. Yee-hah.
The Warrego River
The Warrego River is much more than a place for fishing fanatics. You can go birdwatching, kayaking, fishing, yabbying and top it off with a swim.
Kick back on the banks or unwind with a stroll along the dirt 1.6km Warrego River Walk for a lazy afternoon and check out the local flora and fauna.
The Artesian Springs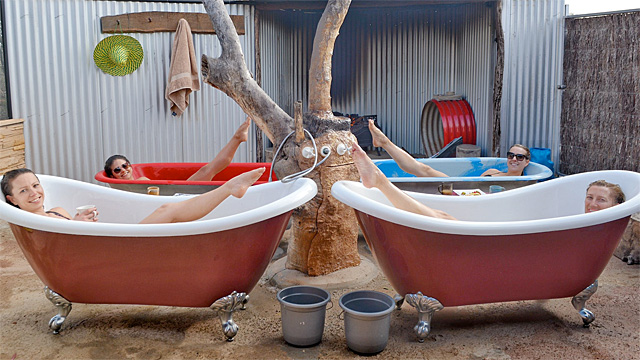 After exploring, slide yourself into an outdoor bathtub in Eulo.
Relax your body and mind as you soak in mineral rich mud drawn freshly from the artesian springs, while you sip on a glass of wine and indulge in a plate of nibbles.
Surf The Sand Dunes
Riddle me this, where would you find sand dunes 850kms from the beach? Find your answer in Cunnamulla.
The climb to the top of the town's natural sand dunes may be tough but the thrilling rush sliding down will make you want to go again, again and again.
Kangaroo Spotting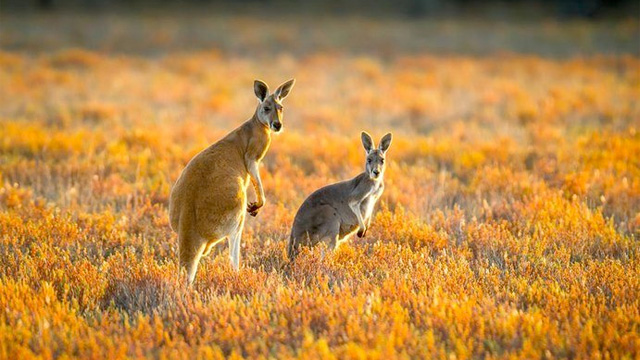 If you're wanting to spot a kangaroo on your outback trip, Cunnamulla is the place to be.
With approximately 950 roos per person in Cunnamulla, this town takes home the title of 'Outback Queensland's largest roo population'.
Be wary while driving around Cunnamulla as these mates often hop, skip and jump near the roads, so check out these safety tips here.
Currawinya National Park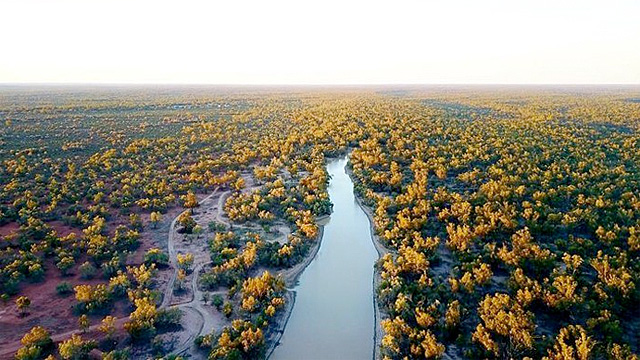 Cunnamulla is a great base to discover two of the finest natural encounters in the bush.
Take a day trip to Lake Bindegolly, an important feeding and breeding habitat for over 60 species of waterbirds.
Or visit Currawinya National Park and explore Lake Wyara and Lake Numulla, home to some of Australia's most important inland waterbird habitats.
Fossicking In Yowah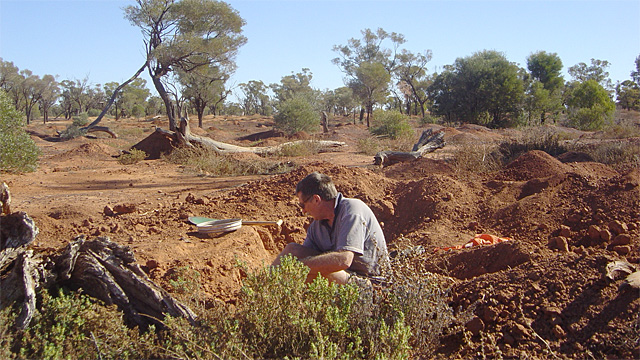 Make the 160km trip to Yowah for the chance to walk around a living opal gallery.
You'll find all forms of opal in Yowah, but keep your eyes peeled in the fossicking field for the Yowah nut, a precious opal in siliceous ironstone nodules.
Majority of the town's residents are small scale opal miners, so if you're looking for a hot fossicking tip, just ask a local.